To learn a foreign language with software in particular can offer a very rewarding learning experience. On the other hand, choosing the best language learning software that fits your needs can be a frustrating task. Since there are so many options available, it is difficult to determine which course will work best for you individually, and which totally doesn't match your personal requirements. Not least because everyone has a unique learning style. While a basic image recalling based course might be the best for most people interested in learning a new language in general, a more interactive program might be the best for the younger crowds. On my blog you'll find detailed language software reviews, including specifics about how the software works, for whom the courses are best suited and how other people experienced using the software. There are countless different programs on the market and lots of online courses out there, on this blog however I'll mainly stick to the "big four" as they have proven themselves being the best choice for most learners providing optimal results for a wide variety of users: Rosetta Stone, Rocket Languages, Transparent Language, and Pimsleur. Simply read on for a brief overview of these products and click on any link to read a review for each specific product and its language version.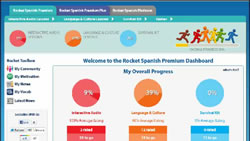 What languages are offered?
American Sign Language, Arabic, Chinese, French, German, Hindi, Italian, Japanese, Korean, Portuguese, and Spanish.
What do you get?
With Rocket Languages you get downloadable audio lessons, online language courses, a lifetime membership to their online learning community, and unlimited free updates.
How does it work?
The Rocket Languages system is built around the idea that conversational learning is the easiest and most effective way to learn a new language. The audio lessons feature conversations between native speakers of the language you are eager to learn. You can follow along and participate in the conversations at your own pace and lessons increase in difficulty as you progress. Online games, quizzes and forums reinforce vocabulary that you have learned through the audio program. You are also provided with a feature termed My Vocab that allows you to store vocabulary words for future reference. Whenever you have a question, Rocket Languages teachers are available online to assist you. You have your own personal virtual tutor to help you get the most out of the course.
---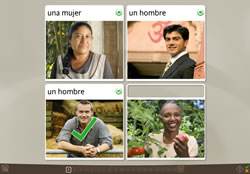 What languages are offered?
Arabic, Chinese (Mandarin), Dutch, English (American or British), Filipino (Tagalog), French, German, Greek, Hebrew, Hindi, Indonesian, Irish, Italian, Japanese, Korean, Latin, Pashto, Persian (Farsi), Polish, Portuguese (Brazilian), Russian, Spanish (Latin America or Spain), Swahili, Swedish, Turkish, Urdu, and Vietnamese.
What do you get?
With Rosetta Stone you get interactive language learning software, live online lessons, games, a community of fellow language learners, a mobile companion, and a headset with a microphone.
How does it work?
Rosetta Stone's core philosophy hinges on their trademark concept of Dynamic Immersion. Working from the concept that the ideal way to learn a new language is the same way that you learned your first, Dynamic Immersion removes translation and grammar explanation from the learning process. Just as you learned your first language, you begin learning a new language through Rosetta Stone by association. The software will introduce images along with their associated words and you will soon develop the skill of thinking in the new language. The creators of Rosetta Stone believe that learning a new language by learning to think in that language ensures more successful results than learning to translate from your first language to a second language. Games included with the software help to solidify your knowledge. The included headset allows you to hear the associated words appearing on your screen. You can then repeat words into the microphone on the headset and Rosetta Stone's speech-recognition technology will assist in adjusting pronunciation.
---
Transparent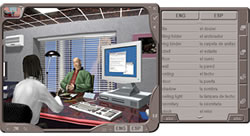 What languages are offered?
Transparent offers over one hundred different languages to learn. These include all of the languages offered by both Rosetta Stone and Rocket Language except American Sign Language.
What do you get?
Transparent offers language learning materials in various levels including their Complete Edition, their Premium Edition and their Byki Deluxe. Each set includes textbooks, vocabulary tools, audio lessons, and access to online resources.
How does it work?
Transparent uses techniques most widely used by government organizations to train personnel in foreign languages. This methodology focuses first on developing a declarative foundation in the new language. A declarative foundation includes an extensive knowledge base of vocabulary words and phrases. Transparent then moves on to teach the procedural skills of applying grammar to the memorized vocabulary. Audio lessons, online language courses, games and resources then help you to build upon the solid foundation acquired through the declarative process taught in Transparent's initial language learning software.
---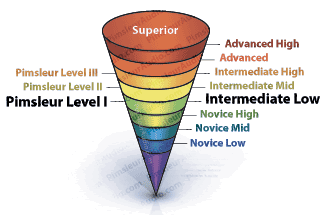 What languages are offered?
Cantonese, Czech, Dutch, Arabic, Farsi, French, German, Greek, Hebrew, Hindu, Hungarian, Italian, Japanese, Korean, Mandarin, Norwegian, Ojibwe, Polish, Portuguese, Romanian, Russian, Spanish, Tagalog, Thai, Turkish, Ukrainian, and Vietnamese.
What do you get?
The Pimsleur system is entirely audible. You can choose from audio CD or mp3 or iPod download.
How does it work?
The Pimsleur approach suggests that the best way to learn a language is by hearing it. This is how our first language is learned, thus this is the easiest way to learn a second language. This may seem controversial but, this is actually the same approach that is used by the NSA and FBI. The approach has been scientifically studied for over forty years and has finally produced a sequential auditory series that your brain will best respond to. Through the Pimsleur method you will acquire basic skills in a foreign language in as little as ten days.
---
Final Words
Whether learning a new language is a lifetime goal or an immediate necessity, we are sure that one of these language software programs will suit your needs. Take some time to think about how you learn best. Ask yourself the following questions:
Do I learn best by hearing information?
When I repeat information do I remember it?
Do I usually retain ideas by memorizing them?
Is it easier to remember a concept if I see a visual picture of it?
After I say words aloud, am I more apt to remember and reuse them?
Performing a simple self-assessment should give you a good idea of how you learn best. After you know how you learn, take a look at the different ways each language learning program above works and find one that uses the methods that work best for you. Read over our more in-depth reviews of each program and take a look at some testimonials from real users. Learning a new language can be a great adventure if you start by choosing the best language learning software for you.